News and major updates
Beyond Boom...
Seven years after the ascent of the Torre Traverse the Cerro Torre group gets traversed again, this time from south to north, in reverse. In yet another brillant display of his skill, motivation and drive Colin Haley, together with Marc-André Leclerc sent "La Travesía del Oso Buda", a much talked about project originally conceived by the late Bjørn-Eivind Årtun. One could reasonably argue that Colin now "owns" the Cerro Torre group. It will be hard to dethrone this one as the climb of the season. HERE.
6/1/2015Supercanaleta: 50 años - 50th anniversary
En diez días se festeja el 50 aniversario de la primera ascensión de la Supercanaleta, la que fuera la segunda ascensión del Cerro Fitz Roy, la primera en estilo alpino y la primera ascensión argentina. José Luis Fonrouge murió en un trágico accidente aéreo en el año 2001, que también le costo la vida a su esposa Mariel y a su hija Carola. Carlos Comesaña vive en Brasil y sigue promoviendo el andinismo tradicional y de exploración con un fervor incansable. Un par de fotos.
In ten days is the 50th anniversary of the first ascent of Supercanaleta, what was the second ascent of Cerro Fitz Roy, the first in alpine style and the first argentine ascent. José Luis Fonrouge died in 2001 in a tragic airplane accident that also took his wife Mariel and his daughter Carola. Carlos Comesaña lives in Brasil and continues to promote the values of exploration and traditional alpinism with tireless fervor. A couple of photos.
29/12/2014BOOM!
This past Saturday Austrian alpinist Markus Pucher free-soloed the Via dei Ragni on the west face of Cerro Torre for the second time. He had free-soloed this route back in early 2013, when he had blazed up it in a mere 3:15hs. What was unique about his last ascent is that it was carried out during a raging storm. No other ascent was done that day in the entire massif. Most climbers stayed safely inside the warmth of their hostels. Continue reading.
02/01/20152014-2015 Season
Cerro Torre
- Via dei Ragni, second free-solo ascent, Markus Pucher's specialty. A lengthy account here.
Cerro Domo Blanco
- Pilastro Rampagaroi, Amico Vento, Amica Luna
"Hielo Continental"
- Riso Patrón, a team approached the base of the west face of Cumbre Sur from the west. Updated heights.
- Cerro Buracchio, first ascent and some new details regarding the original name. Updated height.
3/1/201Peak lists. Your pick, your peaks.
There have been various peak lists claims over the years. Here is a look at the possible peak lists of the Fitz Roy Range and the Cerro Torre group. Continue reading.
18/12/2014La última ventana - The last window
Dieciséis personas hicieron la Via dei Ragni. Hubo al menos una ascensión de la Supercanaleta. Dos cordadas repitieron Mate, Porro y Todo lo Demás hasta la cumbre. Por sobre todo hubo dos enormes rescates que resultaron en la trágica muerte del piloto de helicóptero Pablo Argiz (ver más abajo). Las felicitaciones van a todos los voluntarios que cada vez que hay un accidente dejan sus compromisos de lado y lo dan todo por ayudar a otros. La Comisión de Auxilio lleva dos décadas haciendo un trabajo excelente, habiendo realizado cientos de rescates hasta desde los rincones más recónditos del macizo. Es hora que la gente comience a darse cuenta que antes de salir a la montaña en indispensable "prender" el cerebro. Vale la pena tomarse el tiempo de leer el texto sobre riesgo linkeado aquí.
Sixteen people climbed the Via dei Ragni. There was at least one ascent of the Supercanaleta. Two teams repeated Mate, Porro y Todo lo Demás to the summit. More than anything there was again two massive rescues which resulted in the death of Pablo Argiz, the pilot of the helicopter that came to help (see lower in the page). We owe massive thanks to the many volunteers that every time there is an accident drop everything and give it all to go help people in need. The work that the Comisión de Auxilio has done over the past two decades is impressive, carrying out hundreds of rescues even from the most remote of places. It is about time that people realize that before you go to the mountains you have to turn your brain "on". Please take the time to read a series of risk related questions we put together, here.
17/12/2014Gestión de Riesgo - Risk Management
El gran número de accidentes que ocurren en comparación al número de usuarios es preocupante. Acá presentamos un primer intento a una ayuda memoria sobre los puntos a tomar en consideración antes de embarcarse en una ascensión. Sugerimos también leer las paginas de la guía relacionadas con "como sobrevivir" y rescates. En español pdf aca.

The huge number of accidents that have been happening in comparison to the number of users is worrisome. Here we present a first attempt at a list of considerations to take into account before embarking on a climb. We also suggest reading carefully the pages of the guidebook that relate to staying alive and rescue. English pdf here.
16/12/2014Fin de semana trágico - Tragic weekend
Nuestros más sentido pésame para con la familia y amigos de Pablo Argiz, piloto del helicóptero que cayo durante el rescate de un escalador aleman este pasado fin de semana. Argiz se puso a disposición de forma desinteresada, despreocupado por el cobro de su trabajo, preocupado por el bienestar del herido. Tristemente su generosidad, predisposición y entusiasmo le costaron muy caros.
Our thoughts with the family and friends of Pablo Argiz, the pilot of the helicopter that crashed during the rescue of a german climber this past weekend. Argiz made himself available, unconcerned about getting paid, concerned for the well being of the injured climber. His generosity, predisposition and enthusiasm cost him dearly.
Patagonia Vertical - Updates and corrections - 2012/13.

We have put together a pdf document with updates and corrections to the English language version published in 11/2012. We suggest you print these pages to have them as an appendix to the guidebook.
03/03/20142013-2014 Season
New routes, variations and significant ascents.
Cerro Grande
- Punta Sordo first ascent of the last unclimbed summit in the west ridge of Cerro Grande.
Torre Egger
- West face attempt, impressive effort.
Aguja Standhardt
- Desarmada, SCUD gets an integral ascent and "joined-existing-line-no-summit-new-route-concept" discussion.
Aguja de la Medialuna
- La Media Docena, a pleasant looking new route on the left side of the face.
Perfil de Indio
- Rime Storm Cowboys, an impressive 80-meter waterfall on the east face.
Cerro Domo Blanco
- Superdomo, never has a new route become so popular so fast.
- Punta de Los Tres Mosqueteros, D'Artagnan, new route and first ascent.
- Punta de Los Tres Mosqueteros, Filo del Tornado, new route.
Cerro Piergiorgio
- Cara Este, the first complete ascent of the peak.
Cerro Pollone
- El Busca Jesus, an alternate finish to Rayuela.
Pollone Group
- Aguja Tito Carrasco: new routes: Atari; Ippon, Halle Berry and Terroir.
- El Hombro: Free Cowboy Hats, new route.
- Aguja El Tridente, first ascent and two new routes: La Piqueta Voladora and The Secret of the Mountain.
- Cumbrecitas, first ascent of two small summits south of Gran Gendarme.
Cerro Rincón
- Ruleta Trentina, a very dangerous new route.
Pizarra Escondida
- Alfajores, chauras y demás.
Aguja Volonqui
- El Lobito, new route and the first ascent of the peak to the very top.
Cordón Marconi - Aguja Dumbo
- Vstala Primorska, new route and the first ascent of the peak.
Cerro Marconi Central
- La Superwhillans, a beautiful easy new route and the first ascent of the peak.
Cordón del Cerro Fitz Roy
- The Fitz Traverse, the climb of the season by a long long shot.

Cerro Fitz Roy
- Austin Siadak, Julian Poush and Kevi Prince climbed an important variation to the North Pillar Sit Start.
- Tango Libre, 450m of new terrain in the lower west pillar connecting to the Afanassieff.
- Matteo Della Bordella, Luca Schiera and Sylvan Schupbach climbed a sit-start to the Californiana.
Aguja Guillaumet
- Bossanova, beautiful line on the west face.
- Klettertren, two variations to the Beger-Jennings route.
- Beger-Jennings, Colin Haley solos the link up with Courrier du Sud and Terre des Hommes in a little over 2 hs.
- So Long Charlie, ice smear variation to the Fowler route.
- Richard-Simmons, classy variation to the Coqueugniot-Guillot.
- Macleod-Muskett, difficult mixed line right of the Amy-Vidailhet.
Aguja Saint-Exupery
- Can Accompany Only, new variation to Chiaro di Luna.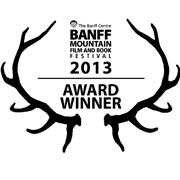 Banff Mountain Book Competition
Guidebook Award!
A few weeks ago we noted that we had made it into the guidebook category finalists list at the 2013 Banff Mountain Book Competition. Now we are pleased to announce that the jury has given Patagonia Vertical the Guidebook Award! We are incredibly honored and stoked. More info here.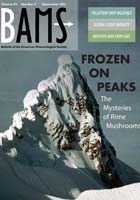 06/10/2013The Mysteries of Rime Mushrooms
Dave Whiteman, Research Professor at the University of Utah and Rolando Garibotti published an article about the mysteries of rime mushrooms in the September issue of the Bulletin of the American Meteorological Society, a peer review journal. Many climbers provided photos and information for this article, see the acknowledgements section of the article. The article can be read HERE.
22/03/20132012-2013 Season Overview
New routes, variations and significant ascents.
El Mocho
- Dulce de Leche, new route
Cerro Torre
- The Via dei Ragni finally gets its place as the normal route up Torre.
- Directa Huarpe, an impressive new line
- "Fair Means" Corkscrew
Torre Egger
- Notti Magiche, new route
Aguja Bifida
- A direct start to the Lüthi-Bresba, the Gunnison Direct.
Agujas CAT, Cuatro Dedos, Atchachila and Pachamama
- Travesía Manos y Mas Manos, seven summits in a row...
Aguja Tito Carrasco
- Zigzag, variation.
Gran Gendarme del Pollone
- No Entiendo, new route
- The Perfekt Day, new route
Aguja Pollone and Cumbre Este
- Sit-Start & Traverse
- La Granja, variation

Aguja Guillaument
- Dirigo, new route
- The Gambler variation, Tierra de Traucas
Aguja Mermoz
- Hypermermoz, two new variations
- Vol de Nuit to the summit
Cerro Fitz Roy
- Un Mar de Sueños, the new route of the season in this massif.
- El Corazon, second ascent.
- The Real Kekec, new route on Pilar Goretta
- Mate, Porro y Todo los Demás, the girls pull down!
- Guasos on the Rock, a long variation on Pilar Goretta
- Samba do Leao, new route
- Persiguiendo el Avion, new route
- Afanassieff, previously unreported variations and more girls pulling down.
Aguja de la Silla
- Carril Rapido, new route
Aguja Kakito "group"
- Punta Kavarovsk
Aguja Poincenot
- Judgement Day, free ascent
Aguja Rafael Juárez
- Los Sanjuaniños, variation
Aguja de l'S
- Carne y Papas, new route
- Besos to Pesos, new route
Mojón Rojo
- El Zorro, major new route


© 2014 Rolando Garibotti & Dörte Pietron.

PATAGONIA VERTICAL -
Macizo de El Chaltén

A complete guidebook to the Chaltén Massif. Winner of the Guidebook Award at the Banff Film and Book Festival. Read more

Una guía completa para
las montañas del Macizo
de El Chaltén. Ganador del Premio a la Mejor Guia de Montaña en el Festival de Cine y Libros de Banff, Canada.
Mas información

PATAGONIA VERTICAL -
Cerro Catedral - Frey

Guía completa para
las agujas del Cerro Catedral, zona del Refugio Emilio Frey, Bariloche. Más información

A complete guidebook to the towers of Cerro Catedral, area of Refugio Emilio Frey, Bariloche.
More information
Updates & Corrections

08/03/2014
- Aguja Tito Carrasco and "Hombro": more details and route names for the recent new routes:
Atari
Ippon
Halle Berry
Free Cowboy Hats

3/03/2014
- Cerro Grande.

26/12/2013
- We have updated the petition in support of the de-bolting of the Compressor Route to reflect the "Special Mention" that the de-bolting was awarded at the 2013 Piolets d'Or and also to include the support of Ermanno Salvaterra and some considerations that Nico Favresse made in an interview with Desnivel. In english here, en español aquí.
26/12/2013
- We have updated the SE Ridge and Compressor Route pages to reflect the "Special Mentions" received at the 2013 Piolet d'Or by the rope teams Kennedy-Kruk and Lama-Ortner, for the first ascent of the SE Ridge, for the de-bolting of the Compressor Route and for the free ascent of the SE Ridge.